Top 10 YouTubers to keep an eye out for in 2016
BE REAL! We're never leaving the internet. So why not make use of it? For 2016, look out for these famous people who've caught the world's attention in over the past couple of years and are gaining thousands of followers as we speak. Here are the top 10 YouTubers to keep an eye out for in 2016.
Colleen Ballinger Evans a.k.a  Miranda Sings is a hugely popular YouTube personality who started out on the video sharing website in 2008 in which she poked fun at snobby, arrogant girls who believe that posting videos on YouTube will get them to achieve instant success. She became what she hated in those girls,  arrogant and so sure despite obviously sucking at everything in our eyes , she was born a star. Ranked the 7th "most popular" YouTube personality by Daily American, surpassing 600 million views. A narcissistic yet a surprisingly appealing character you cannot seem to stay away from. Posting videos like 'How To Nae Nae', 'How To Be Famous ft Jerry Seinfeld' and 'Whisper Challenge Ft Tyler Oakley'. These are just a few of many. Check her out!
9
GloZell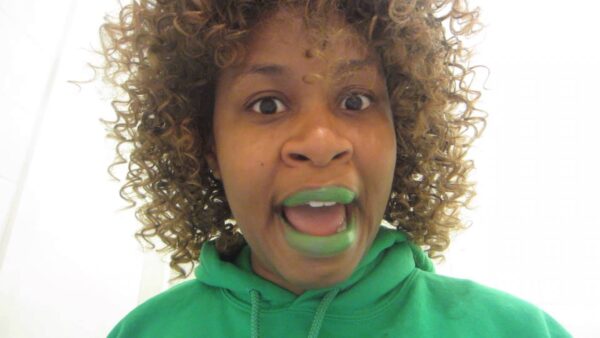 Age is truly just a number. Why? She's 43 and slaying the internet with her quirky charm that invites the audience in to see what her deal really is. Her upbeat, energetic videos, I swear they will make you laugh out loud. She's daring, I'll tell you that much. She knows she's gotta do what it takes for you to laugh and if that means taking it to the extreme, she's gonna do it. Want to be impressed, you need to check out her videos like 'Diet Coke And Mentos Challenge' (You wanna do it don't you? DON'T DO IT!. 'GloZell Reviews Drag Me Down', and 'Hot Pepper Challenge'.
A fashion/beauty vlogger and YouTuber who's real name is Zoe Sugg who the world cannot get enough of, started her journey back in 2009. Yes it's been that long. Posting videos such as 'What's in my bag', 'Primark Haul' and many more. Not to mention her fun vlogs that invite you even closer into her life. You feel like you're there with her. You get to see her life as Zoe and not just Zoella. Life with Alfie and Nala isn't the same without Her. She's also written a novel titled 'Girl Online'. Give it a read. It's pretty relatable.
Described as having "one of the loudest voices on YouTube," and a widely popular fanbase around the world. Amazing videos such as 'The Zayn Situation', 'How Mom Knew I Was Gay'. He's not as active on his vlogs but still see how they are. You need to watch the videos in order to see how awesome sauce of a person he really is. Wanna know something really cool? Ricky Martin came out as gay with Oakley's help.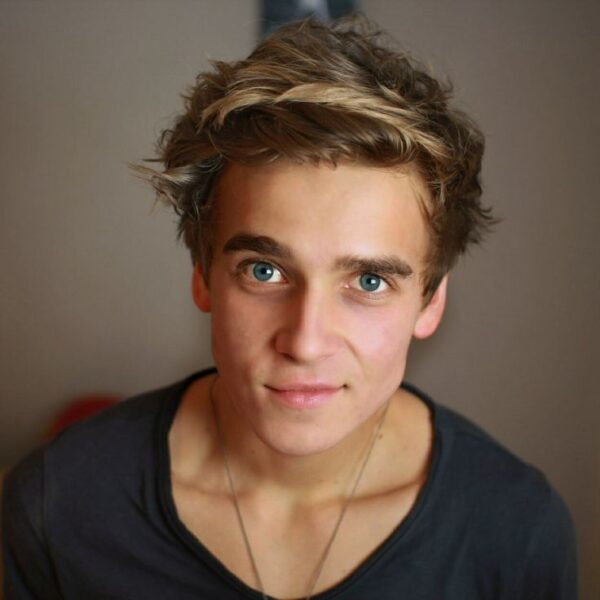 As goofy as he is, his videos are even goofier. Joe Sugg, a YouTuber who goes by the name ThatcherJoe, is the younger brother of fellow YouTuber, the one and only Zoe Sugg a.k.a Zoella. Joe is such a goofball and I mean that with all the love in the world. While posting videos on his main channel like every other YouTuber, he has a vlog channel 'ThatcherJoeVlogs'  and a gaming channel 'ThatcherJoeGames'. Talk about a triple threat! And HE'S OBSESSED WITH COMICS! He has a graphic novel inspired by his love for comics coming out called 'Username: Evie'.
5
MarcusButler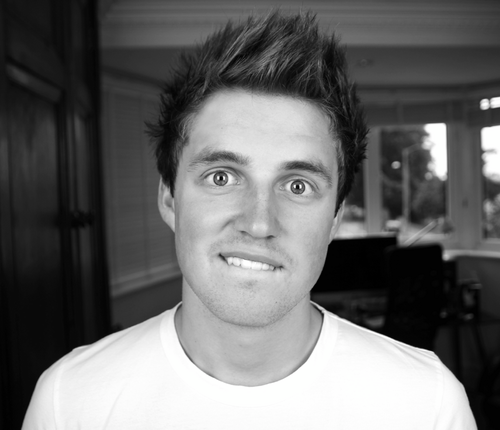 He's British. That's enough for the girls to go crazy. He started posting videos on YouTube in 2010. His charming wit and fun videos is just the start of why he's an amazing YouTube personality. With guys like Marcus it's pretty self explanatory. Check out his videos such as 'Weird Things Teenagers Do'  and you'll see why he's so lovable and down to earth. His girlfriend Niomi Smart is also an active YouTuber.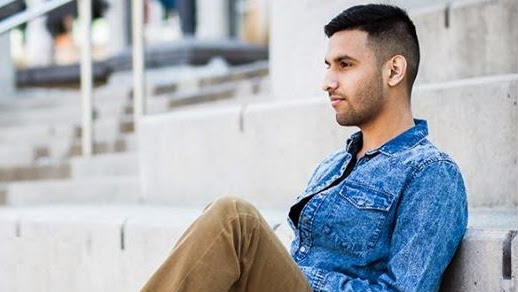 Short and snappy. Mainly inspired by desi people and their lifestyle while living abroad. Zaid Ali decided to make funny videos In 2010 and upload them to YouTube. He's garnered a lot of attention ever since. He posts his links to Facebook as well, gaining over 20.000 likes and has over 100,000 subscribers. Check out videos like 'If guys and girls switched roles','White People vs Brown People with dogs', 'Brown girls at weddings be like'. If adults can laugh when watching his videos you know it's something you've got to watch.
Educational yet fun! Isn't that what we all need? Canadians, Mitchel Moffit and Gregory Brown post weekly videos focused on science and other stuff. They have another channel AsapTHOUGHT which which discusses multiple issues related to science. I know you might think it's boring. But they're really good. They've been mentioned by 'The Huffington Post' and 'Gizmodo'. Videos like 'Childbirth vs Getting kicked in the balls' will surely make you enjoy their videos.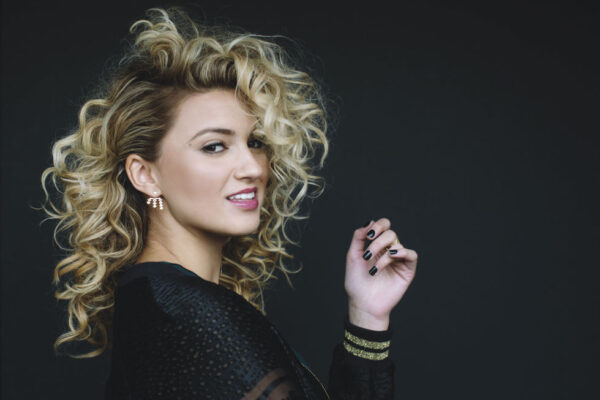 She's been at the game for a long time. At the age of 14 she started posting videos on YouTube. Slowly and gradually  getting attention for her music. In 2012 she produced her very first EP 'Handmade Songs By Tori Kelly', in 2012 released her second EP 'Foreward' as her first major label release. On June 23rd 2015, she released her debut album 'Unbreakable Smile' which led to her hit single 'Nobody Love' which became her first 'Billboard Hot 100 Appearance'. She deserves the praise and success. You must've heard the popular hit 'Should've Been Us'. It's a catchy, upbeat tune that'll get you hooked. Getting eliminated from American idol is like a blessing, isn't it?
I'm sorry, I had to save the best for last. This girl is someone who's videos I love watching. She appeals to a bigger audience and when I mean bigger, I mean Globally! Canadian born Lilly Singh decided to make videos at a time when she was going through depression and found making videos a way to self medicate. I'd say she's done a fantastic job in doing that as well as putting a smile on millions of fans around the world. From collaborations with Madhuri Dixit to MirandaSings, Zoella and so many other YouTubers including appearances from The Big Bang Theory's Kunal Nayyar. This girl has seriously  got her name locked down as one of the most popular yet influential personalities today in the world. Just to name a few, 'How To Be Good Parents', 'How Girls Get Ready', 'Types Of People On Instagram' and 'The 6 Stages of Having A Crush'. Plus she has a tour documentary coming out called 'A Trip To Unicorn Island'. If I had the option to keep writing about this wonderful creature I would never stop. Seriously, I wouldn't.