Top 10 Books That Make You Smarter
This is a indirect follow up to a list I wrote a while back, about books which may change your life forever. If you haven't given that a read yet, you should. So as you already know, books make you smarter, but not all books are created equal. Here is my attempt to seperate the wheat from the chaff, and a collection of books that make you smarter. In each of the numbers, I will cover one major topic, which everyone should know about. Read these and you are one step closer to becoming a polymath.
This book sparked my interest in economics. Enough of it in fact that I pursued the subject for my bachelors. As logic will tell you that everything has a cause and effect, for economics it gets a little more complicated. As our complex world is not easily reflected into the world of money. But this book shows you how. Its about how seemingly unrelated events like an obscure abortion law and crime rates, are related. I don't want to go into to much detail and spoil everything, all I can say is that if you are interested in how the world works this is for you.
Link to book.
This book gives a new look in how we view history. The fact that the Europeans (Eurasians more specifically) were superior in terms of technology and intellect has nothing to do with genes or moral superiority but actually due to the environment they lived in. They were relatively protected from dangerous diseases, and that the land they lived in allowed for the early development for agriculture after the ice age. This gave them a head start which they still have to this very day. Hence even with a tiny population, technology (guns), immunity to diseases which ravaged the new world (germs) and transport via ships (steel) allowed them control. Read this book to finally make sense on the imbalance of national wealth in the world.
Link to book.
8
Astrophysics- A Brief History of Time
This book is still the best book on the topic available. It starts off from the basics so any non-science person can easily follow and then takes a dive into the complex area of physics even Nobel laureats get dumbfounded by. More importantly this book will humble you into realising that your problems are nothing in comparison to the scale of the universe.
Link to book.
This book can work as a self improvement book at best and book to understand modern advertising at worst. Not much to go wrong either way. Its a deep psychological insight into why we want things, and then how to convince people in to wanting them. Think 'Mad Men'.  Even if you don't work in a business field, you should still know how clever marketers convince the general unsuspecting populace.
Link to book.
6
Social Skills- What Every BODY is Saying: An Ex-FBI Agent's Guide to Speed-Reading People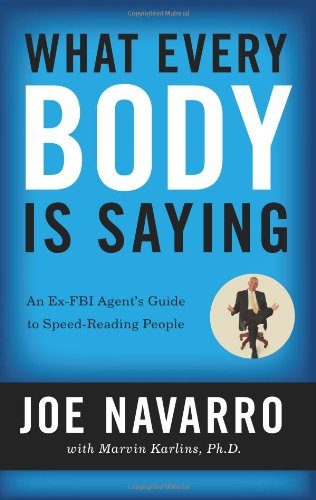 They say that body language has a bigger role to play in communication than the actual words which come out of your mouth. And its true, you will be amazed that you tell people more about yourself by the way you stand or lean forward than by what you are telling them by words. The book also teaches you how to catch liars if thats what you are interested in. Use this as a powerful tool to improve the way you potray yourself to others, and learn how to read people just by looking at them. A win-win. There are a lot of pictures and diagrams to help explain the concepts.
Link to book.
Here is a book which will expand your mind. Anyone who took English Lit in highschool would have probably read this. Deciding on this book took me the longest time out of me, in comparison to the other entries. Until I finally realised that this is the one fiction book everyone should read. Its immensely entertaining and satisfying. I remember getting this book at the hospital after my appendix operation, and it consumed my time there. The book has everything a good story should have, revenge, murder, justice, romance and betrayal. Dantes is the most scheming character I have read about (makes the Game of Thrones characters look like imbeciles). Read this to understand the lengths someone will go for revenge.
Link to book.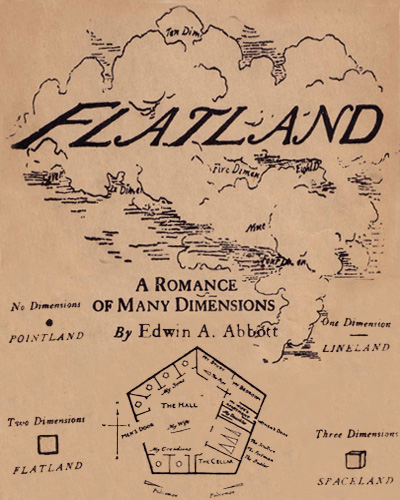 This aint a pure mathematical book, so relax. Its actually a story set in a two dimensional world inhabited by geometric shapes. And they have their own social system, which resembles the victorian system. And our protaganist is 'The Square' in his dream to imagine a three dimensional world. The story sounds like it was written by someone on mushrooms, but its an extremely entertaining read, and will make you look at maths in a more positive light.
Link to book.
Yes, I know this book is old. It is also extremely readable and understandable by anyone not trained in the sciences. For those who don't know, this is Charles Darwin's magnum opus in which he explains his idea on how evolution and natural selection work. Arguably the most important concepts in biology, and which are still the topic of heated debate.
Link to book.
2
Society and Philosophy- Ishmael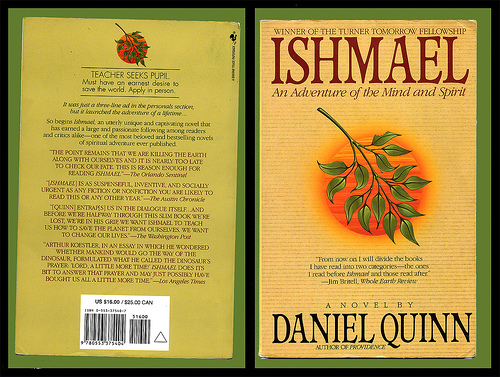 Ever just look around you and wonder why the world is the way it is? This book will answer that question. The story takes the form of a dialogue between a gorilla and our narrator, who our narrator meets after answering an ad for someone looking for a person to 'save the world'. There are a lot of elements of absurdity in the novel, but their discussion cuts deep. The frequently change topics and pretty much discuss, the meaning of life.
Link to book.
1
General Knowledge – An Incomplete Education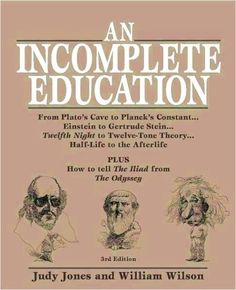 Here is the icing on the cake. This book will fill in the gaps left by the other books, and pretty much cover almost every topic I forgot to cover in this list. Its basically a book of stuff you wish they taught you in school, ranging from the classics to the sciences. Have fun with this one.
Link to book.