Top 10 Places Straight Out Of Fairy Tales You Have to Visit
The world can be a magical place, and one should take the effort to fully explore it. Some places though, are straight out of fairy tales, which you absolutely must take your time to visit.
10
Marble Caverns of Carrera Lake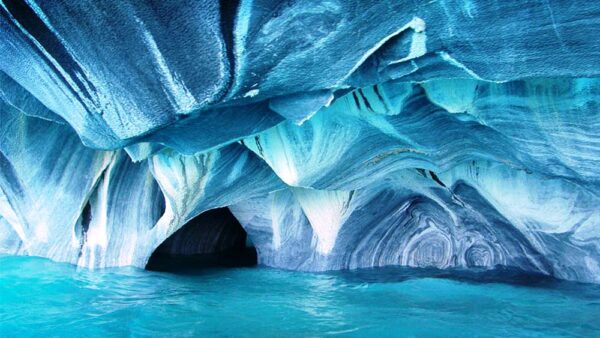 This lake is shared by two countries, Chile and Argentina. And both have a separate name for it, Chile calls it Lake Carrera, and Argentina calls it Lake Buenos Aires. Both names are accepted. Even though the surrounding area is cold and humid, this lake enjoys its very own micro-climate, where its pretty sunny. The lakes house these unusual marble monoliths, which were carved over the last 6,200 years.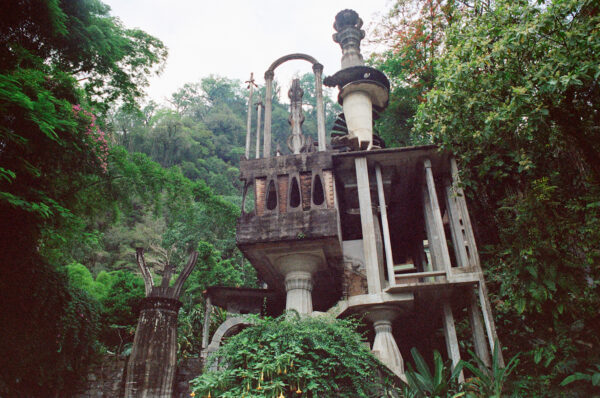 Las Pozas means 'the pools'. This was fantasy theme park/art installation was built more than 2,000 feet above sea level, in the rain forests of Mexico. They were the love child of Edward James, ab British surrealistic artist. The project spans over 80 acres, and has natural pools, waterfalls, and is littered with surrealistic sculptures. It cost him $5 million, which he paid by selling his own art at auctions.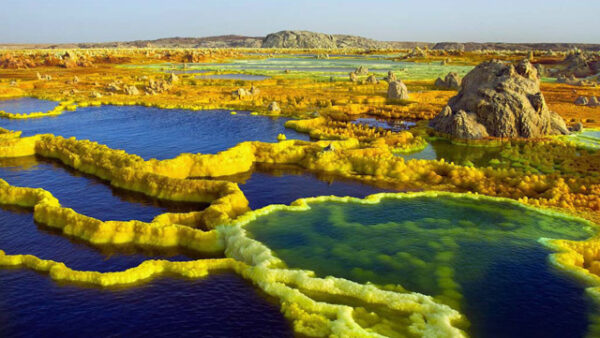 No you aren't looking at the surface of a strange new planet. This volcanic crater is in Erta Ale Range in Ethopia. The word "Dallol" was coined by the local Afar people, which means disintegration. The area is filled with geysers, and hot springs. If you don't want to travel all the way to Africa, the hot springs area of Yellowstone Park looks a bit similar. Though of course, I would still prefer Dallol.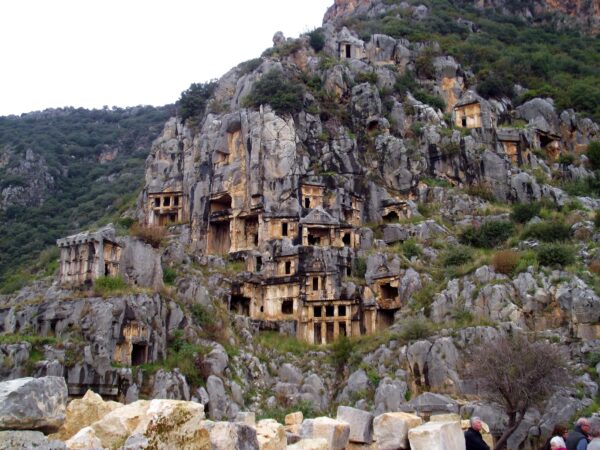 This ancient Greek town is located in Southern Turkey, in Antalya. The patron goddess of the town was Artemis Eleutheria. The town had a roman bath, a theater, intricate rock cut tombs (pictured), and a large harbor. Paul the Apostle also visited the town, to change ships on his journey to Rome.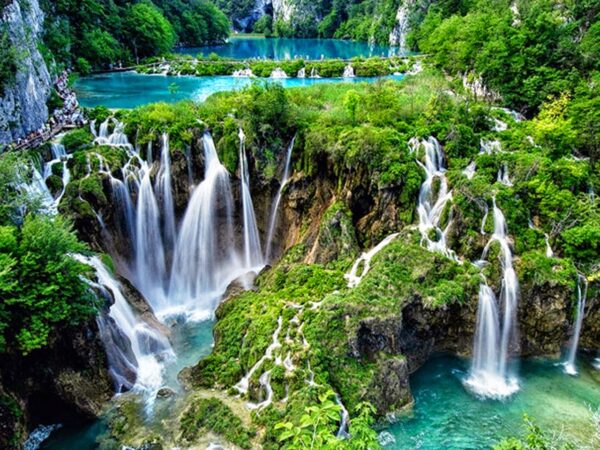 The lakes are in Croatia, near the border of Bosnia and Herzegovina. There are 16 lakes in the area and all of them area connected to each other in some way. There is also a huge variety of animals in the lakes, which include bears, eagles, and lynxes. Be sure to try the local Slivovitz (plum brandy) if you are in the area. Also at peak season be prepared to pay around $24 for entry.
5
Manarola, Cinque Terre – Italy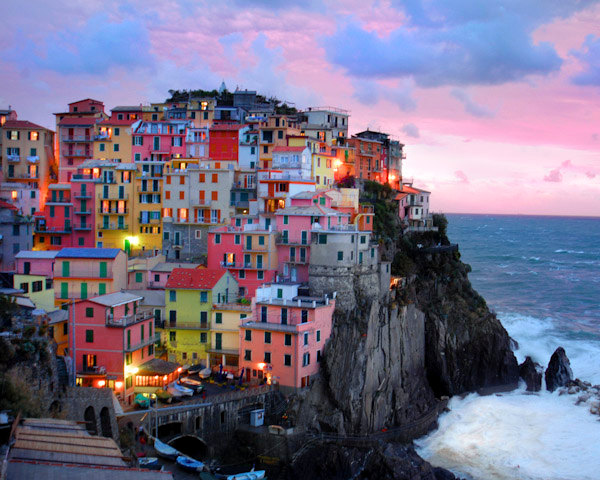 Cinque Terre, means "Five Lands". This scenic town is located on the Italian Riviera. The town was carefully carved on stone, and was first settled at least 900 years ago. Cars cannot reach the town, and it must be reached by paths, or boats. If you do ever visit, make sure to take full advantage of their rich local food cuisines, and their limoncello (sweet liquor made of lemons).
4
Hobbit Village, New Zealand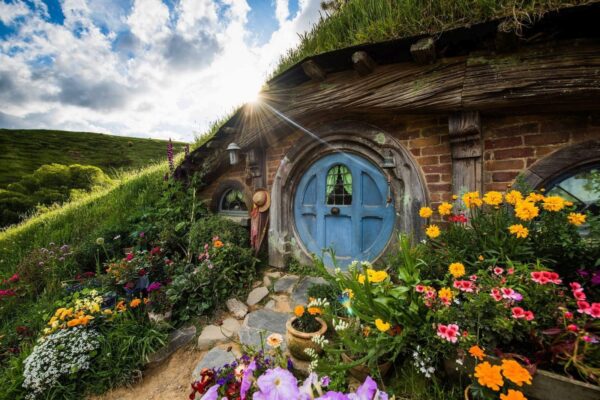 This is the real life set, which the movie series "The Lord of the Rings" used. The town is called Hobbiton. So in a way, its from some  literal fairy tales. After filming finished, they left the set as it is as a tourist destination. Weather is mild all year round, and there are also sheep pastures around it. It actually makes you feel like you are in the movies.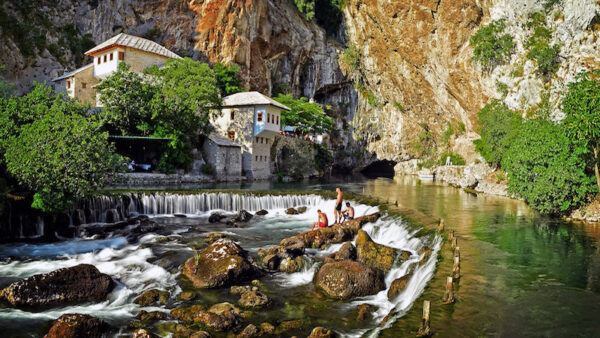 This is a tiny village in Bosnia and Herzegovina. The Blagaj Tekke (pictured) is a Sufi lodge, built by the ottomans for the Dervish cults. The whole village seems to be cut of from the rest of the world. If you want to visit a village which mixes Ottoman and Mediterranean styles, and has amazing food. This is the place to be.
2
Sea of Stars, Vaadhoo Island, Maldives

So basically these are phytoplankton which are capable of bioluminescence. The water looks mesmerizing, and almost like a mirror. This is just one experience pictures can't do complete justice to.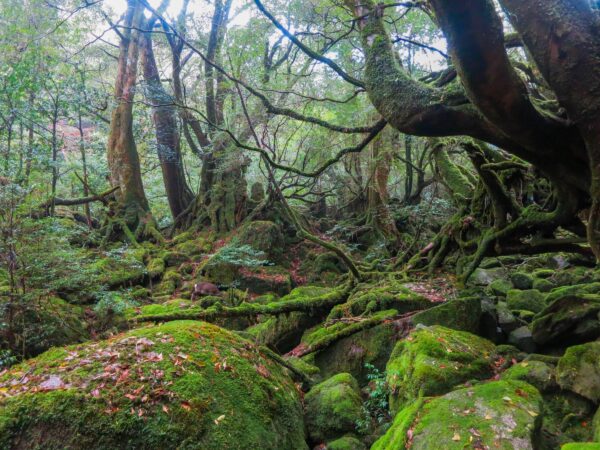 This forest was the inspiration for Princess Mononoke. The forest is also home to the endangered and amazingly beautiful Loggerhead Sea Turtle. The area is around 500 sq km. It is also home to Sika Deers. Truly out of this world, straight out of fairy tales.