Top 10 Amazing Guitarists You Need to Know About
As a recovering audiophile, there are certain instruments that I tune into whenever I listen to a song; drumming being number one, and coming in at a close second would be guitar playing. I mean vocals are a given, and many bands focus their play style around a particular vocalist and go from there. I often am left wondering, where is the love for all of the amazing guitarists out there (this of course being an ironic and rhetorical question as there are literally thousands of "best guitarists" lists out there)? Jack White, Billy Corgan, Pat Smear, Tom Morello, and John Frusciante get plenty of love as is, so this list will hopefully illuminate some lesser known guitar gods out there.
**NOTE** Don't read this list in the standard the number one slot is the best, rather this list goes from most well-known to least well-known in my opinion.
10
Josh Homme (Queens of The Stone Age)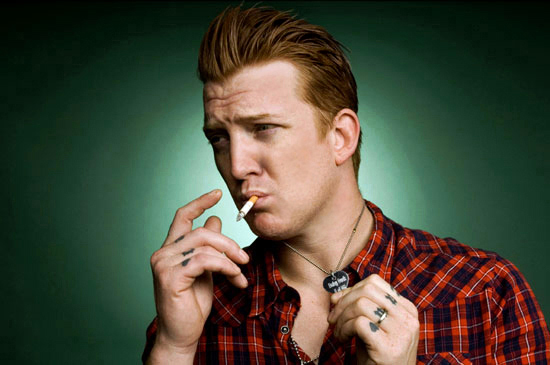 Coming off of what is probably their second best album in ten years Mr. Homme is better than ever. And his Queens of the Stone Age sound more polished than ever with him at the helm. On their most recent foray into psychedelic desert rock, Like Clockwork, his abilities particularly shine well on the track "My God is The Sun." In listening to "My God is the Sun" the way his guitars drives the track to its cathartic conclusion is one of the reasons 2013 was a great year for rock.
9
Omar Rodriguez Lopez (The Mars Volta)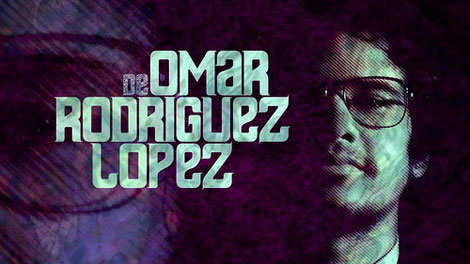 Omar's work is never done. After the Mars Volta disbanded last year he quickly jumped aboard Bosnian Rainbows and still manages to find time to work on The Omar Rodriguez Lopez Group. Lopez displays an adept ability to shift songs' moods completely. For instance "Cicatriz ESP" goes from being energetic and fast paced, and  it then shifts into jam band territory before reaching its conclusion with gun ablaze. Omar makes and breaks groups with his presence alone.
8
Munuf Rayani (Explosions in the Sky)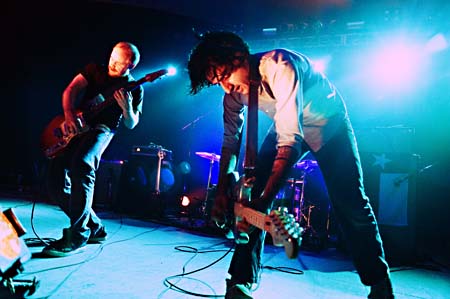 Explosions in the Sky make music to contemplate life to. Munuf Rayani is the core of this incredible sonic outfit. He creates a dynamic range of textures and feeling via his play style, and like Lopez, Rayani has the uncanny ability to change a song's mood ever so surreptitiously.
http://www.youtube.com/watch?v=qd9F_liFXGM
7
Ben Weinman (The Dillnger Escape Plan)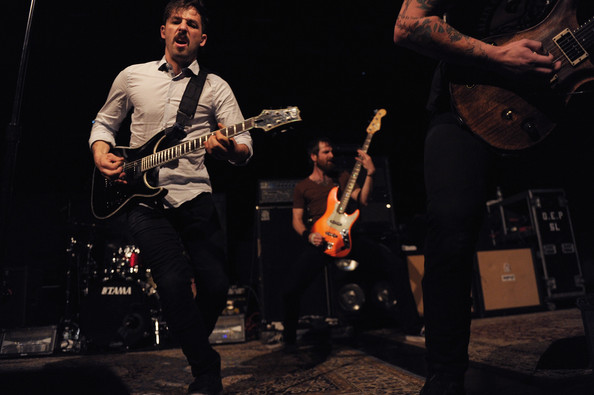 Ben Weinman has a list of guitar credits that should be indicative of his skills.He has gotten accolades from Spin and Alternative press who list him as one of the most important modern guitarist out there now. He can access a wide range of play styles and his skills have been utilized by everyone from Wyclef Jean to Kimbra who praise his unique approach to rhythm." Farewell, Mona Lisa" is arguably the best example of why Weinman is such a sought after musician
6
A.J Minette (The Human Abstract)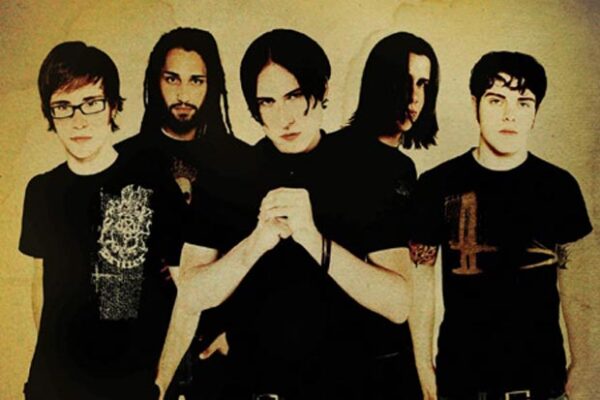 Not too many musicians feel the need to go back and get a Masters Degree in something that they seemingly have mastered, but A.J Minette isn't every other musician .Which is why he now holds a masters degree in guitar performance at U.S.C. As part of the Human Abstract Minette takes on a lot of the compositional aspects of the band. And instead of shredding for the sake of it he creates movements and pieces meant to evoke a deeper sense of artistry that is often lacking with bands within the genre. His classical play style is particularly apparent in "Vela, Together we Await the Storm".
5
Tim Collins (This Town Needs Guns)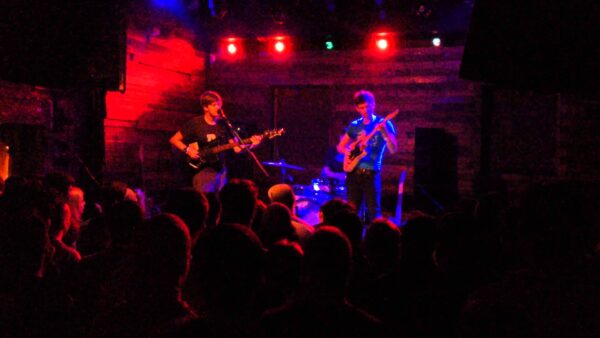 Collins' work is what really distinguishes This Town Needs Guns from the many bands that are a part of the modern math rock scene. His intricate finger work and complex yet heartfelt play style helps distinguish TTNG from other bands that focus more on technicality and complexity.
4
Tosin Abasi (Animals as Leaders)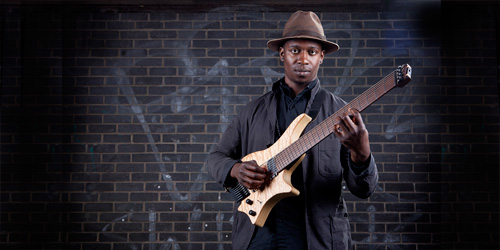 Abasi is the leader of the instrumental post metal band Animals as Leaders; which means his play style has to be heavy, tight, and rhythmically challenging. Like Explosions in the Sky it really speaks volumes when a band doesn't have a vocalist and yet can enrapture you with their instrumentals alone.
http://www.youtube.com/watch?v=z5UBS-yrlfU3
3
Will Swan (Dance Gavin Dance)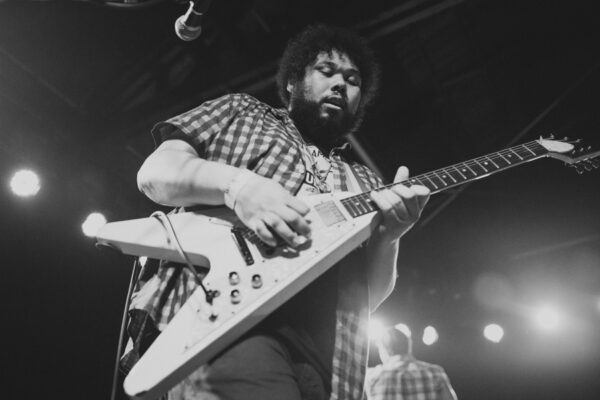 In whatever form Dance Gavin Dance choose to present themselves, one can always rest assured that Will Swan will always be a constant reminder of what the group has come to stand for. He gives the band that funk influenced post hard core sound that has won DGD t legions of fans, and has led him to participate in several side projects as well.
2
Thomas Erak (The Fall of Troy)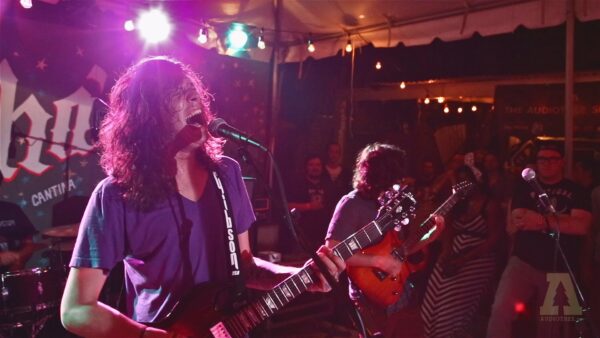 Insanity in the form of a guitarist/lead singer is how you'd describe Thomas Erak. His seminal work in The 30 Years War would help him to cement his legacy in the Fall of Troy, Just like Vinyl, and now Chiodos. Erak is possibly the most versatile artist on this list possessing an impressive dexterity that allows nigh impossible riffs by anyone else other than himself. "Mouths like Sidewinder Missiles" was arguably when Erak is at his best specifically at the 1:40 second mark give it a listen below.
1
Alex Pareja (The Number Twelve Looks like You)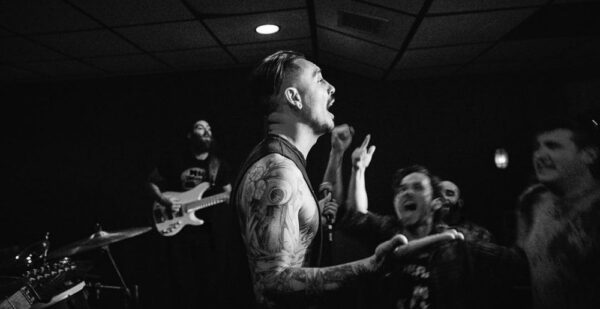 The fact this group only lasted for about eight years is criminal, but luckily the internet is here to save the day. Similar to Ben Wiseman, Alex Pareja and company were a Mathcore band that had to be heard to be appreciated. Pareja could switch between progressive rock, Latin jazz, and funk like no other. This particular example titled "The Garden's All Nighters" starts like many of their other songs, and then about halfway through we are treated to a bossa nova like interlude. Pareja as well as the rest of the The Number 12 Looks like You were an exceptionally skilled band that should have gone further than they did and are sorely missed in the world of music.
Editors Note – If any YouTube link goes down, post a comment and we will promptly find a mirror.